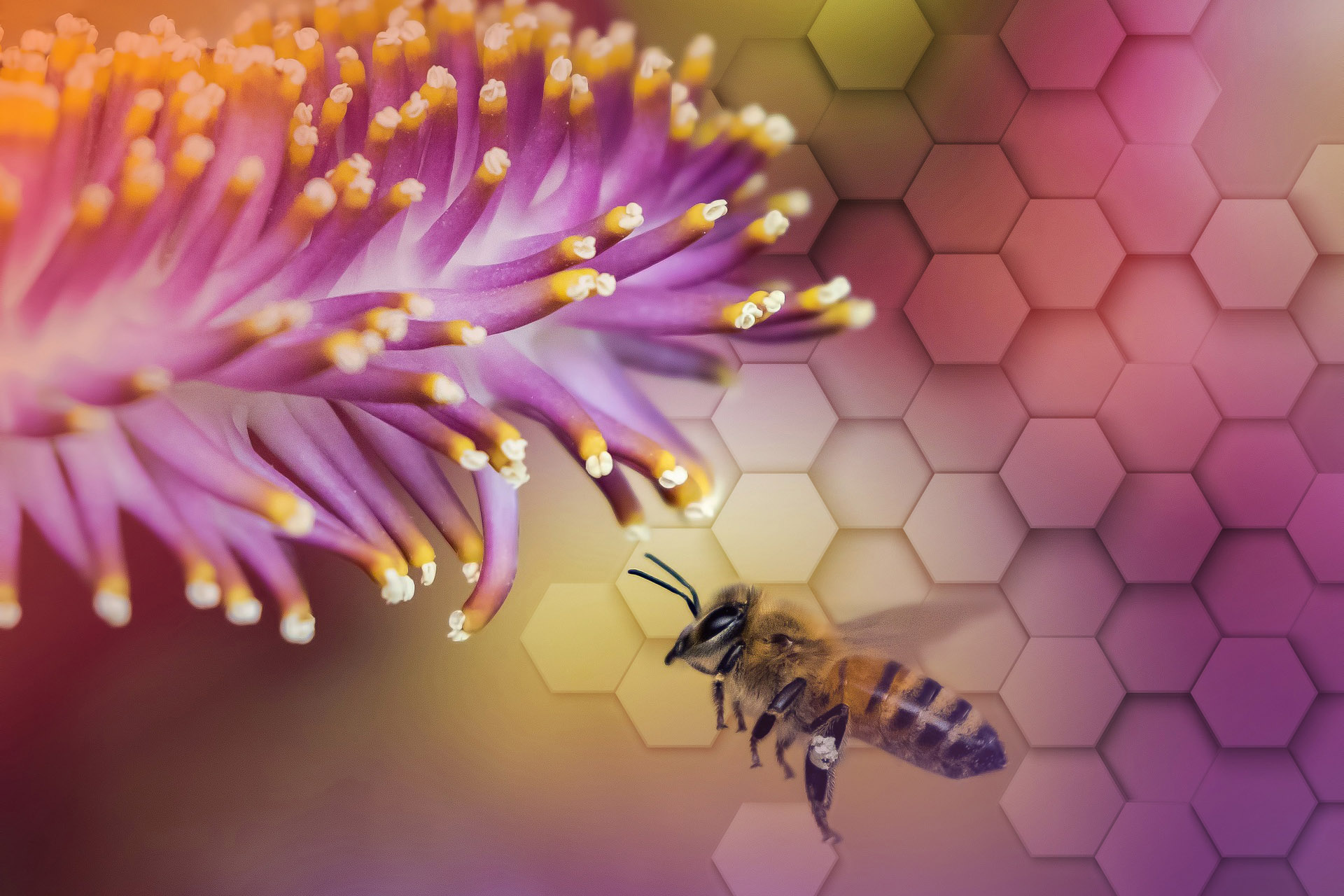 About us
SmartLab Solutions designs and builds complete solutions for laboratory digitization, providing comprehensive consulting services.
Our products, both software and hardware, make it easier for users to optimize their workflows and gain breakthrough insights faster!
The history of the honeycomb is the story of 200 million years of success. It is the symbol of a perfectly organized state with an optimal division of labor and perfected processes.
We understand this ideally structured way of working not only as our role model, but also as our mission!
With this inspiration from nature and our own wealth of experience, we have developed a workstation geometry that is completely new for humans and which, together with a high degree of digitization, guarantees time-optimized and completely consistent processes. As a result, you get the most accurate laboratory results in noticeably less time.
The best example for one of our sustainable solutions that takes bees as a model are our efficient, honeycomb-shaped iHEX tables.
Be curious and experience this accomplished and forward-looking symbiosis of time-honored natural principles and state-of-the-art technology!
Analysis

Detailed survey and interpretation of the status quo in the various workflows

Step 1

Planning

Transformation of the workflows with the aim of creating compatibility between the methods of digitization and the Internet of Things; redefinition of workflows in the functional and requirement specification including implementation planning

Step 2

Implementation

Implementation of the planned content including equipment setup and commissioning, training and transformation support

Stept 3