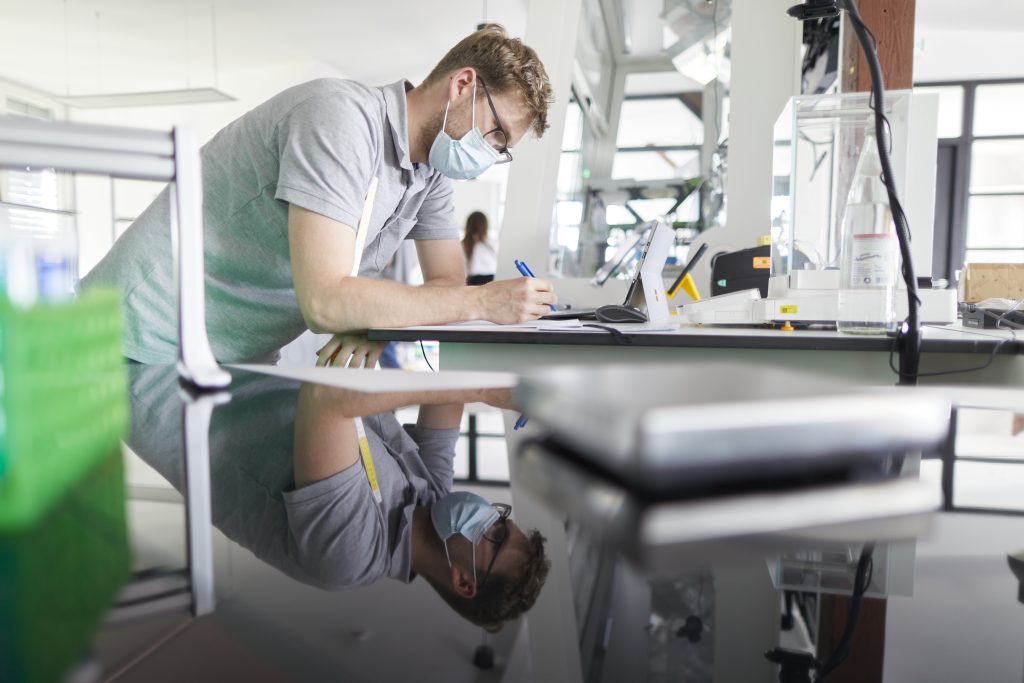 Digital Transformation
The lab of the future allows scientists to concentrate on the quality of results to gain research breakthroughs by assisting in standard operating procedures (SOPs). We are a full-service provider for laboratory digitization. For us this means a seamless and intuitive implementation of analytical devices in digital workflows in order to replace often paper based and labor-intensive processes. We build on your existing infrastructure – vendor independent - and integrate it into the transformed processes.
iHEX System - Flexible laboratory infrastructure
Here, the individual flexible setup of each experiment follows the natural flow of the function, instead of the rigid laboratory equipment. Our modular iHEX® system redesigns the basic concept of the laboratory so that experiments are performed intuitively in one place and digitally supported. The function integration of all devices enables optimal space utilization of the cost-intensive infrastructure. The iHEX®-connector enables process-driven arrangements for a variety of workflows in the chemical, physical and biological laboratory based on the same infrastructure.
Step 1

Analysis

analysis of existing workflows
interpret the status quo
lab experienced team

Step 2

Planning

redefine workflows to match digitalized processes
create compatibility for IoT enabled lab
detailed implementation planning

Step 3

Implementation

bring planning to life!
equipment setup
training and transformation
About us
SmartLab Solutions designs and builds complete solutions for laboratory digitization, providing comprehensive consulting services.
Our products, both software and hardware, make it easier for users to optimize their workflows and gain breakthrough insights faster!
The history of the honeycomb is the story of 200 million years of success. It is the symbol of a perfectly organized state with an optimal division of labor and perfected processes.
We understand this ideally structured way of working not only as our role model, but also as our mission!
With this inspiration from nature and our own wealth of experience, we have developed a workstation geometry that is completely new for humans and which, together with a high degree of digitization, guarantees time-optimized and completely consistent processes. As a result, you get the most accurate laboratory results in noticeably less time.
The best example for one of our sustainable solutions that takes bees as a model are our efficient, honeycomb-shaped iHEX tables.
Be curious and experience this accomplished and forward-looking symbiosis of time-honored natural principles and state-of-the-art technology!